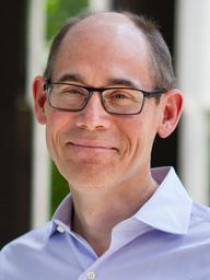 Tom
Baker
William Maul Measey Professor of Law and Health Sciences, University of Pennsylvania Law School
Connect with Tom
About Tom
Baker is a scholar of insurance law who explores insurance, risk, and responsibility using methods and perspectives drawn from economics, sociology, psychology, and history. His research on health insurance exchanges is informing the development of decision tools to improve consumer choice. Baker is the Reporter for the American Law Institute's Restatement of the Law, Liability Insurance and the co-director of the Health Insurance Exchange Research Group of Penn's Leonard Davis Institute of Health Economics. In August  2013 he received the Robert B. McKay award, a lifetime scholarly achievement award given by the Tort Trial and Insurance Practice Section of the American Bar Association.
Contributions
In the News
Tom Baker
's research on
insurance for football injuries
discussed by ,
"Insurers Could End Football. It Won't be the First Industry They've Transformed.,"
Pacific Standard
,
January 28, 2019
.
Publications
"
Regulating Robo Advice across the Financial Services Industry
," (with ),
University of Pennsylvania Institute for Law & Economics
,
2017
.
Identifies the core components of financial product advisors – "robo advisors"– which are emerging across the financial services industry, key questions that regulators need to be able to answer about them, and the capacities that regulators need to develop in order to answer those questions.
"
Mutually Assured Protection among Large U.S. Law Firms
," (with ),
University of Pennsylvania Institute for Law & Economics
,
2017
.
Examines why top law firms belong to mutual insurance organizations that require member firms to provide capital; partner time; and important information about their governance, balance sheets, risk management, strategic plans, and malpractice liability.
Ensuring Corporate Misconduct: How Liability Insurance Undermines Shareholder Litigation
(with ) (
University of Chicago Press, 2010
).
Demonstrates how corporations use insurance to avoid responsibility for corporate misconduct, dangerously undermining the impact of securities laws. The authors interview people from every part of the insurance industry to show instances where insurance companies could play constructive roles in strengthening corporate governance--yet currently do not. Concludes with a set of readily implementable reforms that could significantly rehabilitate the system.
Embracing Risk: the Changing Culture of Insurance and Responsability
(with ) (
University of Chicago Press, 2002
).
Explores a new approach to addressing social problems: using risk both as a way to conceive of and address social problems and as an incentive to reduce individual claims on collective resources. The first part of the book focuses on the interplay between risk and insurance in various historical and social contexts. The second examines how risk is used to govern fields outside the realm of insurance, from extreme sports to policing, mental health institutions, and international law.