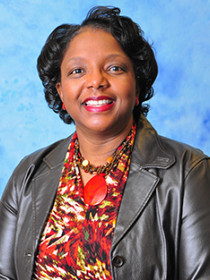 Tondra
L.
Loder-Jackson
Professor of Educational Foundations, African American Studies, and History, University of Alabama at Birmingham
Connect with Tondra
About Tondra
Loder-Jackson's research focuses on urban education, history of education in Birmingham, Alabama, and social movements and education. Overarching themes in Loder-Jackson's publications include the influence of historic civil rights events (e.g., Brown vs. Board of Education) on contemporary African American education, urban teacher preparation, recruitment, and retention, and school, family, and community relations.
Contributions
No Jargon Podcast
Publications
"
New Horizons for Urban Educators Engaging Families in the Post-Civil Rights South
" (with ), in
A Nation of Students at Risk: Advancing Equity & Achievement in America's Diversifying Schools
, edited by
Camille M. Wilson and Sonya Douglass Horsford
(
Routledge, 2014
),
186-199
.
Examines school, community, and family relations in the contemporary urban U. S. South and Midwest.
Schoolhouse Activists
(
State University of New York Press, 2015
).
Examines historical and contemporary perspectives on African American educators' involvement in the Birmingham Civil Rights Movement.