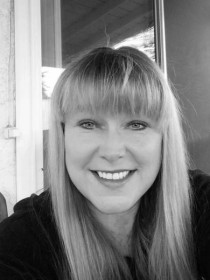 Tonya
Lindsey
Visiting Senior Researcher, Institute of Governmental Studies, University of California at Berkeley, and Senior Research Specialist, California Research Bureau
Connect with Tonya
About Tonya
Lindsey's research focuses on an array of policy areas relevant to California's decision makers: gender equity, employment, demographics, race and corrections, media, and any policy areas where requests come in. She has methodological expertise using qualitative and quantitative methods to answer many different kinds of research questions. Lindsey's writings include subgroups, aging, and health; subgroups, aging, and economic indicators; women on corporate boards; the gender pay gap across contexts such as media; LGBTQ veterans; unlawful detainer; race in California prisons for men; and media ownership.
Lindsey works as a part-time lecturer with California State University, Chico while also serving the State of California as a full-time researcher for the California Research Bureau, the State Library's research unit, where she fields private research requests for the State's Legislators, Governor, and other constitutional officers and their staff. She has also served on assignment with the California Commission on the Status of Women and Girls Pay Equity Task Force as a Senior Research Consultant and is currently volunteering locally to establish a Sacramento County Commission on the Status of Women and Girls.
Contributions
Publications
"
Interim Report of the California Pay Equity Task Force
,"
California Commission on the Status of Women and Girls
,
April 1, 2017
.
Works to support making the sound implementation of the nation's strongest pay equity law a priority by creating a Pay Equity Task Force. Aims to create practical, thorough, and widely applicable guidelines for proactive compliance.
"
Women on Corporate Boards: Increasing in California but Still Underrepresented
," (with ),
California Research Bureau
,
January 1, 2016
.
Describes international, national, and California programs to increase the number of women board directors, analyzes women directors by location and industry, and offers options California could undertake to increase women's representation on corporate boards.
"
Psychosocial and Economic Health of Older Asian Pacific Islanders in California
,"
California Research Bureau
,
May 1, 2014
.
Presents information about mental and economic health of older Asian Pacific Islanders (APIs). Finds that a larger percentage of APIs experienced less social connection in some ways and more economic insecurity than other Californians.
"
Californians in Media Occupations: Representation and Income Parity
,"
California Research Bureau
,
December 1, 2013
.
Presents demographic information about Californians in media occupations, describes the representation of women and men in each occupation, and compares their median personal incomes to their representation. Finds that, where only one of the studied occupations exhibits parity in both representation and income, most of the occupations have a disparity between women and men's representation and incomes.
"
'It'll Never Happen': Racial Integration in California Men's Prisons
"
Justice Research and Policy
11
, no.
1
(
2009
):
77-103
.
Reveals patterns in the willingness of inmates to racially integrate. Suggests that, contrary to inmates' and officers' beliefs, race category is not a significant predictor of inmates' willingness to integrate. Shows that inmates with safety concerns and those who are older are more willing to participate in integration and gang members are less willing to do so. Discusses how the results point to the importance of analyses that include those processed in the criminal justice system. Provides important evidence that can inform criminal justice policy and practice.