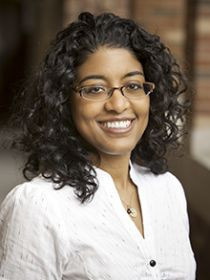 Tracey
L.
Meares
Walton Hale Hamilton Professor of Law, Yale Law School
Connect with Tracey
About Tracey
Meares is Walton Hale Hamilton Professor at Yale Law School. Before arriving at Yale Law School, she was Max Pam Professor of Law and Director of the Center for Studies in Criminal Justice at the University of Chicago Law School. She has held positions clerking for the Honorable Harlington Wood, Jr., of the U.S. Court of Appeals for the Seventh Circuit and as a trial attorney in the Antitrust Division of the United States Department of Justice. Since 2004, she has served on the Committee on Law and Justice, a National Research Council Standing Committee of the National Academy of Sciences. Additionally, she has served on two National Research Council Review Committees: one to review research on police policy and practices and another more recently to review the National Institute of Justice. In November of 2010, she was named by Attorney General Eric Holder to sit on the Department of Justice's newly-created Science Advisory Board. Professor Meares's teaching and research interests focus on criminal procedure and criminal law policy, with a particular emphasis on empirical investigation of these subjects. Her writings on such issues as crime prevention and community capacity building are concertedly interdisciplinary and reflect a civil society approach to law enforcement that builds upon the interaction between law, culture, social norms, and social organization. She has written widely on these topics in both the academic and trade press. Meares has been especially interested as of late in teaching and writing about communities, police legitimacy and legal policy, and she has lectured on this topic extensively across the country to audiences of academics, lay people, and police professionals.
Contributions
No Jargon Podcast
Publications
Urgent Times: Policing and Rights in Inner City Communities
(with ) (
Beacon Press, 1999
).
Provides a searching examination of the constitutional and moral issues of community policing, opening up a major debate on a promising idea about how to keep streets safe without throwing out essential legal safeguards.