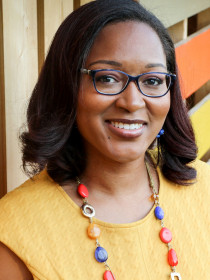 Trenita
Childers
Researcher, American Institutes for Research
Connect with Trenita
About Trenita
Childers' expertise is related to structural racism in the United States and Latin America, including how racism impacts immigrants. Childers research also examines health equity and health disparities in the United States. Childers also serves on the Expert Review Panel for Racial Equity 2030 - a global challenge sponsored by the W.K. Kellogg Foundation's to identify bold solutions to drive an equitable future for children, their families and communities.
Publications
"
The Racial Implications of Immigration Policy
" in
Agenda for Social Justice Solutions
, edited by
Glenn W. Muschert
(
Bristol University Press, 2016
),
81-92
.
Describes how immigration policy can build in policies and incorporate enforcement practices that disproportionately impact immigrants from marginalized racial or ethnic backgrounds.