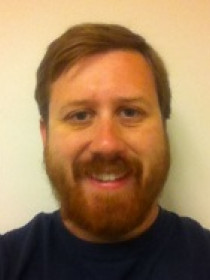 Trey
L.
Dronyk-Trosper
Visiting Assistant Professor of Economics, Tulane University
Connect with Trey
About Trey
Trosper performs research in areas of local finance and urban form/valuation with a special emphasis on evaluating questions from a spatial perspective. His research utilizes micro-level data to explore how government choices and policy decisions have more nuanced outcomes when considering their spatial effects.
Contributions
Publications
"
Can Development Impact Fees Help Mitigate Urban Sprawl?
" (with ).
Journal of the American Planning Association
(
under review
).
Uses data from Albuquerque's 2005 impact fee program to examine the effect of their unique zone-based program on building permit issuance. Findings indicate that zone-based impact fee programs may have urban sprawl mitigation effects.
"
An Empirical Analysis of Non-Linear Spatial Capitalization Effects
,"
PhD Dissertation, University of Oklahoma
,
forthcoming
.
Examines the effects of fire, police, and emergency medical services on housing values with an eye toward the importance of distance from the station. Takes special note of housing capitalization effects via straight line distance measures versus driving distance measures.