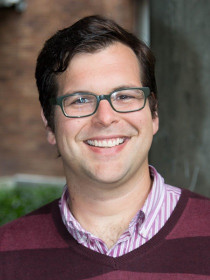 Tyler
McCormick
Associate Professor of Statistics and Sociology, University of Washington-Seattle Campus
Connect with Tyler
About Tyler
McCormick's work develops statistical models for inference and prediction in scientific settings where data are sparsely observed or measured with error. His recent projects include estimating features of social networks (e.g. the degree of clustering or how central an individual is) using data from standard surveys, inferring a likely cause of death (when deaths happen outside of hospitals) using reports from surviving caretakers, and quantifying & communicating uncertainty in predictive models for global health policymakers.
Contributions
Hedwig Lee

Tyler McCormick

Margaret T. Hicken

,
In the News
Tyler McCormick
's research on
an artificial intelligence model that scans for signs of depression from Twitter users
discussed by ,
"How Twitter Knows When You're Depressed,"
Time
,
January 27, 2014
.
Publications
"
Racial Inequalities in Connectedness to Imprisoned Individuals in the United States
" (with ).
Du Bois Review: Social Science Research on Race
12
, no.
2
(
2015
):
269-282
.
Argues that that with high rates of connectedness to prisoners and the vast racial inequality in them, it is likely that mass imprisonment has fundamentally reshaped inequality not only for the adult men for whom imprisonment has become common, but also for their friends and families.