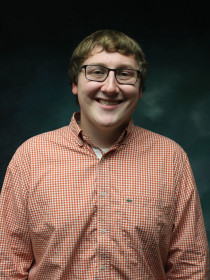 Tyler
Dean
Thur
Graduate Assistant for the Master of Public Policy Program, Michigan State University
Areas of Expertise:
Democracy & Governance
Economy
Environment & Energy
Connect with Tyler
About Tyler
Thur's research focuses on understanding the nexus between economic prosperity and the motivation for environmental protection at the state level, mitigating resource over-consumption through environmental public policy, and determining the efficacy of federal initiatives in preventing environmental racism. Overarching themes in Thur's writings include the challenge of mobilizing against collective action problems and the impact of political salience on policy implementation and effectiveness.
In addition to working towards his Master's in Public Policy as a graduate assistant, Thur serves as an assistant debate coach for Michigan State University and Glenbrook South High School's nationally-ranked teams.