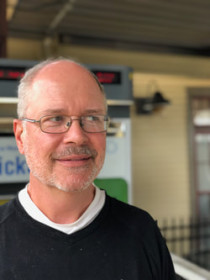 Van
Gosse
Professor of History, Franklin and Marshall College
Connect with Van
About Van
Gosse's research focuses on African American politics, especially in 1790-1860, the United States in the Global Cold War, and the New Left of the "long Sixties." Overarching themes in Gosse's writing include the significance of race and ethnicity in U.S. history, how activist movements make change, and the connections of radicals across the Americas. Gosse is Co-Chair of Historians for Peace and Democracy, a longtime member of the Editorial Collective of the Radical History Review, and Chair of the F&M Votes campaign.
Contributions
Publications
Rethinking the New Left: An Interpretative History
(
Palgrave MacMillan, 2005
).
Outlines a brief history bringing together all the radical movements of the 1960s.
Where the Boys Are: Cuba, Cold War America and the Making of a New Left
(
Verso, 1993
).
Explores how engaging with Cuban revolutionaries in 1956-1962 helped birth a new radicalism in the United States.