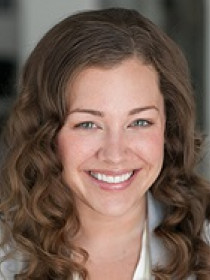 Vontrese
R.
Deeds Pamphile
Doctoral Student in Management and Organizations & Sociology, Kellogg School of Management, Northwestern University
Connect with Vontrese
About Vontrese
Deeds is a graduate student in a joint doctoral program Management and Organizations and Sociology at Northwestern University. Deeds' research lies at the intersection of urban education, organizations, social networks, and inequality with an emphasis on the management and effects of contemporary urban education reform. She is also interested in exploring how philanthropic activities organize urban life and shape the delivery of public goods. Deeds has previously been the director of an educational nonprofit and works with the 49th Ward's Participatory Budgeting initiative in Chicago.
Contributions
Publications
"
Organizational 'Failure' and Institutional Pluralism: A Case Study of an Urban School Closure
" (with ).
Urban Education
(
forthcoming
).
Uses the framework of institutional pluralism to show how the closure of an urban school causes unintended disruptions for parents, students, and teachers and surfaces definitions of failure that might otherwise be hidden from consideration.