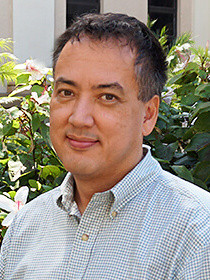 Wayne
Buente
Associate Professor of Communications, University of Hawai'i at Manoa
Connect with Wayne
About Wayne
Buente's research and teaching expertise focuses on how information and communication technologies (ICTs) impact society and policy concerns. More specifically, his research interests encompass a range of issues surrounding ICTs including the digital divide, broadband policy, and social media use. He is particularly interested in how those on the margins of society access and use ICTs in their everyday lives. For example, he recently completed a research project that looked at how homeless shelter guests on Oahu acquire and use ICTs. Currently, he collaborates on studies that explore a variety of issues surrounding ICTs including the political impact of Twitter, digital classification systems, and health-related activity on Instagram.
Contributions
Publications
"
Incidental Effects of Automated Re-tweeting: An Exploratory Network Perspective on Bot Activity during Sri Lanka's Presidential Election in 2015
" (with ).
Bulletin of Science, Technology & Society
(
Forthcoming
).
Examines how the interplay between Twitter affordances and user practices resulted in incidental political effects by automated Twitter bots during an election campaign.