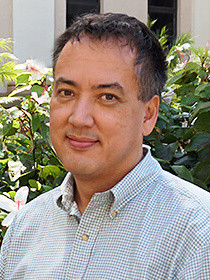 Wayne
Buente
Professor of Communications, University of Hawaii at Manoa
Connect with Wayne
About Wayne
Buente's research focuses on the interplay between society and information and communication technologies (ICTs), including issues relating to information systems, digital inequality, social media and health disparities. Buente is currently working on broadband initiatives on O'ahu and neighbor islands.
Contributions
Publications
"
Incidental Effects of Automated Re-tweeting: An Exploratory Network Perspective on Bot Activity during Sri Lanka's Presidential Election in 2015
" (with ).
Bulletin of Science, Technology & Society
(
Forthcoming
).
Examines how the interplay between Twitter affordances and user practices resulted in incidental political effects by automated Twitter bots during an election campaign.