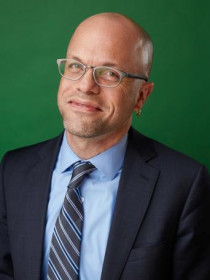 Xavier
Briggs
Distinguished Visiting Professor of Business, Public Service and Sociology, New York University
Connect with Xavier
About Xavier
Briggs' research focused on economic opportunity, housing and urban development, racial and ethnic diversity and democratic governance. Briggs serves as a senior fellow at the Brookings Institution's Metropolitan Policy Program and is a former faculty fellow of The Urban Institute. Briggs was a senior official in the White House Office of Management and Budget under President Obama and at the U.S. Department of Housing and Urban Development under President Clinton.
In the News
Guest to discuss
racial attitudes of Latinos and voting in the South
on
Tell Me More
, Xavier Briggs,
January 23, 2008
.
Publications
"
Inclusive Growth in America's Cities: What's the Playbook and the Score?
," (with ),
World Bank Policy Research Working Paper 7322
,
January 2014
.
Examines evidence-based local strategies for economic inclusion are critical, both in high-cost "strong-market" urban areas and in weaker markets. Gauges the long-run effectiveness of existing institutions and proposes reforms to make new growth inclusive, so that "successful" cities don't simply exclude or exploit the most vulnerable.
Moving to Opportunity: The Story of an American Experiment to Fight Ghetto Poverty
(with ) (
Oxford University Press, 2010
).
Examines one of the nation's most ambitious housing experiments. Finds that the quiet crisis of unaffordable housing has a severe impact on the ability of low-income families with children to find and stay in the kinds of neighborhoods that offer them safety and opportunity. Finds that in a bruising housing and labor market, and lacking reliable child care and other basic supports, too many families bounce from one insecure, high poverty neighborhood to another -- even when they want to stay in healthier and safer places.
The Geography of Opportunity: Race and Housing Choice in Metropolitan America
(
Brookings Institution Press, 2005
).
Examines the big economic and social costs America faces as it becomes more economically unequal and, at the same time, more racially and ethnically diverse. Explains the causes and consequences of persistent segregation of housing and neighborhoods by race and income -- and what we can do to change this stubborn problem, one of the cornerstones of inter-generational poverty and inequality in America.