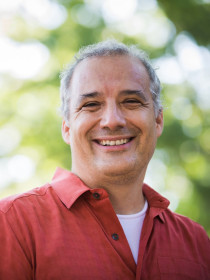 Ziad
Munson
Professor of Sociology, Lehigh University
Connect with Ziad
About Ziad
Munson's research focuses on conservative social movement mobilization and political violence. Overarching themes in Munson's writings include the pro-life movement, abortion politics, and terrorism. Munson has participated in a variety of government workshops, think tank initiatives, and advisory boards in recent years on the issue of terrorism. He also serves on the executive board of a local research consortium that helps the local community make use of social science data.
Contributions
No Jargon Podcast
Publications
"
Religion, Crisis Pregnancies, and the Battle over Abortion: Redefining Conflict and Consensus in the American Pro-Life Movement
" in
Religion in Disputes
, edited by
Franz von Benda-Beckmann, Keebet von Benda-Beckmann, Martin Ramstedt, and Bertram Turner
(
Palgrave, 2013
),
37-54
.
Discusses how the growth of crisis pregnancy centers (CPCs), which seek to convince pregnant women to carry their pregnancies to term, are altering the pro-life movement and co-opting many of the most salient arguments made by pro-choice activists.
The Making of Pro-life Activists: How Social Movement Mobilization Works
(
University of Chicago Press, 2009
).
Provides a model for understanding how individual people are drawn into the abortion debate. Shows that pre-existing beliefs about abortion are not nearly as important as social connections in determining who becomes an activist.
"
Outside Agitators: The Role of Expatriate Communities in the Historical Development of Terrorism
,"
Social Science History Association Annual Conference
,
November 2013
.
Shows how a chief source of ideological radicalization in many terrorist groups are elites in expatriate communities who return to their countries of origin to participate in political conflict.
"
Keyword: Terrorism
"
Contexts
7
, no.
4
(
2008
):
74-75
.
Describes how social scientists and journalists use the term 'terrorism' differently, and proposes a definition that suits both.
"
Mobilizing on Campus: Conservative Movements and Today's College Students
"
Sociological Forum
25
, no.
4
(
2010
):
769-786
.
Introduces evidence, drawn primarily from the abortion debate, that American college campuses are platforms for more conservative organizing than many people realize. Develops the concept of "turning points" to explain why colleges are so important to social movement organizing.
"
Islamic Mobilization: Social Movement Theory and the Egyptian Muslim Brotherhood
"
The Sociological Quarterly
42
, no.
4
(
2001
):
487-510
.
Suggests ways in which current models of social movement mobilization need to be modified in order to account for the spectacular rise of the Muslim Brotherhood in Egypt.