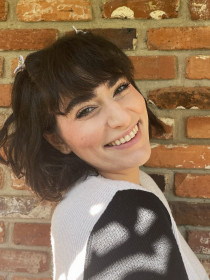 Madeline Levey
Reproductive Health & Rights Fellow
About Madeline
Madeline holds a Bachelor of Science degree in Geography, as well as a Master of Science degree in Geography. During her time in these programs, she developed a strong research focus on reproductive technologies and a care for advancing reproductive justice. Her Master's research in Geography centered the intrauterine device (IUD) and its role in race and gender politics in the United States. Madeline is a published author in the journal Gender, Place, and Culture for her work on the IUD.
Building on this foundation, Madeline expanded her academic training to include a Master of Science degree in Sociology, further honing her reproductive health research. For her master's research in Sociology, she focused on technologies of pregnancy by exploring the ways in which these reproductive technologies shape our understandings of medicine, gender, and health.
Currently, Madeline is a doctoral candidate in Sociology at Florida State University. Her dissertation focuses on the evolution of the baby monitor as a technology of pregnancy. Through this project, she is examining the social, cultural, and technological forces that have shaped this device over time, and the ways in which it has impacted parenting and family life.
Madeline's unique blend of expertise in Geography and Sociology, as well as her diverse research experience across a range of reproductive and family-related topics, have prepared her to be the reproductive health and rights fellow for Scholars Strategy Network. Madeline is passionate about advancing our knowledge of reproductive health politics and is committed to using her research to make a positive impact in society.