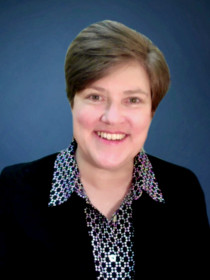 Pamela Metz
Director of Chapter Development
Connect with Pamela
Contact Pamela About
Chapter support and resources

Starting an SSN chapter
About Pamela
Pamela Metz is Director of Chapter Development at Scholars Strategy Network, where she supports SSN's nearly 40 regional chapters to build communities of publicly engaged scholars and inform local policy. 
Before joining SSN, Pam served as founding Associate Director of the Harvard Multidisciplinary Program in Inequality & Social Policy from 1998–2021. The program began as a National Science Foundation graduate training initiative, bringing together the social sciences and social policy across the university to develop a new generation of PhD scholars who bridge traditional disciplinary boundaries to tackle important social problems. Pam served concurrently as Director of the Harvard PhD Program in Social Policy, a companion degree program combining study in Government or Sociology with Social Policy at Harvard Kennedy School. In these roles, Pam supported 300 Harvard PhD students from 10 social science fields who participated in the Inequality & Social Policy program over these years. She is delighted to work again with its many alumni who are SSN members.
Pam is interested in poverty, inequality, and democracy. Much of her work in recent years aimed to enhance Harvard Inequality & Social Policy's role in the public dissemination and discussion of ideas and research. Pam conceived and launched its 5 Big Ideas in Inequality series and developed new communications that brought together accessible commentary, analysis, research, and new books by Inequality & Social Policy scholars. She organized 30 conferences and events and over 500 Inequality & Social Policy seminars in its signature multidisciplinary series. 
Pam received her BA in Political Science from Wellesley College and was a PhD candidate in Government at Harvard, where she studied international relations, international political economy, and Latin American politics. She held an NSF Graduate Research Fellowship and a Harvard MacArthur Fellowship.
Pam lives in Cambridge, MA. She enjoys Maine's rocky coast, bicycling, and photography.