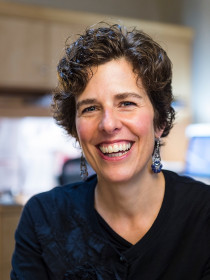 Katherine
Cramer
Professor of Political Science and Director of the Morgridge Center for Public Service, University of Wisconsin-Madison
Connect with Katherine
About Katherine
Cramer studies the way members of the public make sense of public affairs. She is best known for her unique approach to public opinion, in which she invites herself into the conversations of groups of citizens to better understand their interpretations of politics. Most recently, she has been focusing on the way many people in rural Wisconsin use their rural identity to think about current events in that state. She is also Faculty Investigator of the University of Wisconsin Survey Center Badger Poll. Her research interests include public opinion, civic engagement and deliberative democracy. She is a board member of the YWCA Madison, and a commissioner on the City of Madison's Equal Opportunities Commission.
No Jargon Podcast
Publications
"
The Politics of Resentment: Rural Consciousness in Wisconsin and the Rise of Scott Walker
" (
University of Chicago Press, 2016
).
Uncovers an oft-overlooked piece of the puzzle: rural political consciousness and the resentment of the "liberal elite."
"
The Distance from Public Institutions of Higher Education: Public Perceptions of UW-Madison
,"
Wisconsin Center for the Advancement of Postsecondary Education
,
2012
.
Investigates how Wisconsinites think about UW-Madison through investigations of conversations regularly occurring among 36 groups sampled from 27 communities statewide. Reveals a pervasive sense of distance from UW-Madison that is part of a broader sense of disconnection from institutions of authority. Implies that positive relationships between UW-Madison and the mass public will require innovative means of listening and relationship building.
"
Talking about Race: Community Dialogues and the Politics of Difference
" (
University of Chicago Press, 2007
).
Examines community-based dialogue programs intended to improve race relations.
"
Democracy at Risk: How Political Choices Have Undermined Citizenship, and What We Can Do about It
" (with ) (
Brookings, 2005
).
Details what social scientists know about the ways policy undermines the quantity, quality, and equality of civic engagement.
"
Talking about Politics: Informal Groups and Social Identity in American Life
" (
University of Chicago Press, 2004
).
Examines informal political talk and the manner in which people use race, class and gender identity to make sense of politics.