1 Expert Available for Timely Analysis on Prescription Drug Price Negotiations
Today the Biden administration released a list of 10 expensive prescription drugs chosen for Medicare price negotiations with pharmaceutical manufacturers, as part of the government's plan to bring down prescription drug costs for older and disabled Americans. 
For reporters covering this development, the following university-based expert is available to provide commentary and analysis. 
Rutgers University - New Brunswick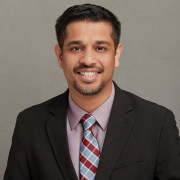 Bhuyan's research focuses on health policy, health care reform, public health, and health systems. His primary teaching and research interests include chronic disease management and health information systems with an overarching emphasis on population health.