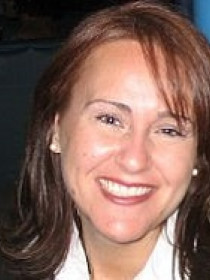 Erin
O'Brien
Associate Professor of Political Science, University of Massachusetts Boston
Connect with Erin
About Erin
O'Brien's areas of specialization are poverty politics, campaigning and elections, women and politics, and American public policy. She is a Political Scientist and regular commentator on all things public policy, diversity, elections, and American politics on Boston's NPR station WGBH as well as numerous other media outlets. She has testified on Beacon Hill regarding for-profit colleges, headlined major domestic practitioner conferences on predatory lending, given presentations on American politics in South Korea, China, and Greece, and worked as the policy coordinator in the Boston Mayoral race. She's a Bostonian with Buckeye flair who can talk Red Sox and Ohio State football with ease.
No Jargon Podcast
Publications
"
Jim Crow 2.0?: Why States Consider and Adopt Restrictive Voter Access Polices
" (with ).
Perspectives on Politics
11
, no.
4
(
2013
):
1088-1116
.
Takes a much-needed empirical approach to the issue of recently enacted or proposed voting restrictions – from requiring IDs to vote to limiting early voting periods – by using mathematical modeling to determine what predicts whether or not certain states consider or adopt these policies. Finds that strategic partisan demobilization of minority voters is a key driving factor in states' propensity to consider or pass this type of legislation.
"
Quasi-Experimental Design, Constituency, and Advancing Women's Interests: 'Critically' Reexamining the Influence of Gender on Substantive Representation
" (with ).
Political Research Quarterly
64
, no.
2
(
2011
):
472-448
.
Offers a solution to the problem of determining whether female members of congress are more responsive to women's interests than their male colleagues, especially considering the need to separate out district effects (the legislation a member's district demands he or she deliver) from gender effects (legislation the member focuses on because of his or her gender). Employs a quasi-experimental design to find that gender does affect representation and that congresswomen are more likely to represent women's interests when more of their congressional colleagues are women.
Diversity in Contemporary American Politics and Government
(edited with ) (
Pearson-Longman, 2009
).
Presents diversity themed pieces around each of the13 major subfields in American politics. The articles offered provide an array of ideological perspectives (conservative, liberal, progressive, etc.) and simultaneously address diversity as it relates to gender, sexual orientation, race, ethnicity, age, religion, and other group cleavages in each subfield of American politics and policy.
The Politics of Identity: Solidarity Building among America's Working Poor
(
State University of New York Press, 2008
).
Examines the politics of solidarity and identity among America's working poor, utilizing almost a year of participant observation in a low-wage service job and in-depth interviews with a sample of low-wage service workers. Uncovers ways in which differentiating characteristics (race, ethnicity, immigration status) aid in developing worker solidarities and provides concrete tools for securing policy change in urban environments.
"
Setting the Terms of Relief: Explaining State Policy Choices in the Devolution Revolution
" (with ).
American Journal of Political Science
45
, no.
2
(
2001
):
378-395
.
Uses the "devolution revolution of 1996" under PROWRA to test longstanding theories of welfare provision in the United States. Our most important finding is that the racial composition of state welfare rolls is the strongest predictor of which states will impose tough program rules and punishments. Findings are also significant for the number of Latinas claiming welfare.