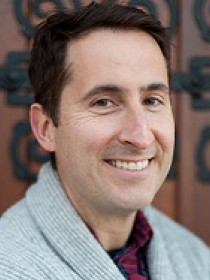 John
D.
Skrentny
Director, Yankelovich Center for Social Science Research, Co-Director, Center for Comparative Immigration Studies, and Professor of Sociology, University of California, San Diego
Connect with John
About John
Skrentny is an expert in political and legal issues regarding immigration, civil rights, jobs and equal opportunity. He has extensively researched the development of rights for racial minorities, women, the disabled and other groups; the politics of immigration policy in the U.S., Europe and Asia; and (in a new project) the connections between the supply of science and engineering workers in the U.S., the global competition for highly-skilled immigrants and job creation. He has co-authored an amicus curiae brief to the Supreme Court, addressed the Congressional Hispanic Caucus Institute and provided policy background to the San Diego Democratic Party.
Publications
"
Why Foreign STEM PhDs Are Unlikely to Work for US Technology Startups
" (with ).
PNAS
(
2018
).
Shows that foreign PhDs apply to and receive job offers from technology startups at the same rate as US PhDs, but are less than half as likely to work in a startup. Presents evidence that this discrepancy is not explained by foreign PhDs' preferences for established firm jobs, risk tolerance, or preference for higher pay, suggesting that visa policies may deter foreign PhDs from working in startups.
"
Japan, the United States, and the Philosophical Bases of Immigration Policy
" (with ).
American Behavioral Scientist
56
, no.
8
(
2012
):
995-1007
.
Shows how immigration policies are shaped in varying ways by different values and goals, including economic growth, rights protection, and community and cultural preservation.
"
Obama's Immigration Reform: A Tough Sell for a Grand Bargain
" in
Reaching for a New Deal: Ambitious Governance, Economic Meltdown, and Polarized Politics in Obama's First Two Years
, edited by
Theda Skocpol and Larry Jacobs
(
Russell Sage Foundation , 2011
),
273-320
.
Explains the inability of President Obama to pass comprehensive immigration reform, emphasizing the negative cultural baggage of the policy, as well as American institutions and Republican opposition, and suggests possible ways that the "grand bargain" can move forward.
"
Comprehensive Immigration Reform and the Dynamics of Statutory Entrenchment
" (with ).
The Yale Law Journal Online
120
(
2011
):
325-346
.
Analyzes the different components of comprehensive immigration reform and shows their varying basis in constitutional and statutory law, highlighting that the repeated failure of border enforcement has not been an impediment to its entrenchment as a strategy for congressional lawmaking.
"
Are America's Civil Rights Laws Still Relevant?
"
Du Bois Review
4
, no.
1
(
2007
):
1-22
.
Shows how, in an increasingly diverse America that values racial diversity in a wide range of jobs, but also exploits immigrants in at the bottom of the labor market, the Civil Rights Act of 1964 – almost a half-century old – is increasingly distant from workplace practices.
The Minority Rights Revolution
(
Harvard University Press, 2002
).
Presents a comprehensive study of America policy development within a global context. Emphasizes the key role of international politics and the black civil rights movement in the development of the Immigration Act of 1965; the expansion of affirmative action to include women as well as Latinos, Asian Americans and American Indians; bilingual education; Title IX for women's equality in education; rights for the disabled; and the failure of gays/lesbians and white ethnics to win new rights.
"
Passing Strict Scrutiny: Using Social Science to Design Affirmative Action Programs
" (with ).
Georgetown Law Journal
90
, no.
4
(
2002
):
835-882
.
Analyzes the constitutional law of affirmative action from a comparative perspective, highlighting challenges in designating beneficiaries and showing how other countries have created explicit procedures for determining whom shall be included, while the U.S. has not.