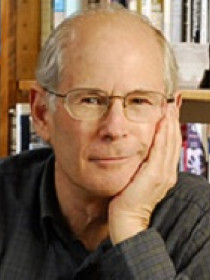 Jonathan
Schneer
Professor of History, Technology, and Society, Georgia Institute of Technology
Connect with Jonathan
About Jonathan
Schneer is a modern British historian whose work provides historical context for current issues in British politics. In addition, because he has written about Britain's role in the Middle East, he can also provide historical context to help understand today's Arab-Israeli conflict.
Contributions
Daniel Amsterdam

Richard F. Doner
Publications
Ministers at War: Winston Churchill and His War Cabinet
(
Basic Books, 2015
).
Shows the inner workings of Winston Churchill's war cabinet during World War II. Offers a striking look inside the British government during a time when some of the most interesting characters of a challenging era were fighting for both the nation's salvation and their own ambitions. Examines Churchill's role as a wartime leader as well as a head of government. Helps explain why Churchill lost his post in 1945, despite his personal popularity.
The Balfour Declaration: The Origins of Arab-Israeli Conflict
(
Random House, 2010
).
Presents the history of the Balfour Declaration, the treaty that committed Britain to support the establishment of "a National Home for the Jewish people" in Palestine, and illustrates its remarkable impact on modern Middle Eastern conflict.
Labour's Conscience: The Labour Left, 1945-51
(
Unwin Hyman, 1988
).
Discusses Great Britain's Labour Party in the period after the Second World War when the leadership of Clement Attlee saw the enactment of a host of influential policy changes, including the nationalizing of various major industries, the adoption of the welfare state model, and the creation of the publically-funded National Health Service.