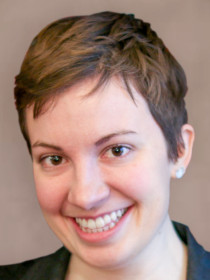 Lina
Mary Caroline
Stepick
Labor Policy Researcher, University of Oregon
Connect with Lina
About Lina
Stepick's research focuses on labor policy, affordable housing, and coalition organizing. Overarching themes in Stepick's research include labor-community coalition formation and strategy and labor standards enforcement. Stepick works with labor unions and community-based organizations on a variety of applied and participatory research projects through the Univeristy of Oregon's Labor Education and Research Center (LERC).
Contributions
Larissa Petrucci

Lola Loustaunau

Ellen Kaye Scott
Publications
"
Valuing the Cause: A Theory of Authenticity in Social Movements
" (with ).
Mobilization
(
forthcoming
).
Distills two orthogonal types of authenticity in social movements: grassroots (in)authenticity, based on idealized notions of civil society, and institutional (in)authenticity, rooted in cultural-cognitive schemas used to judge fit with established SMO categories.