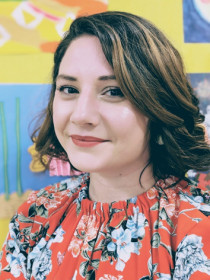 Mary
Angelica
Painter
Adjunct Faculty, University of Missouri-St. Louis
Connect with Mary
About Mary
Painter's research primarily centers around transportation and technology, including public transit, transportation network companies (TNCs), and transportation planning. During her graduate studies, Painter attended school abroad, framing her perspective on urban transportation issues. At home, she conducted research on local light-rail systems and the urban policy process of TNC policy. More recently, Painter also focuses on urban policy improvements through comparing policy and policy process of cities within and outside the United States. Most of her focus has been on mobility within urban transportation systems.
Contributions
Gustavo García-López

Mary Angelica Painter
Publications
"
Local Politics as a Context for Polarizing Cues
"
Journal of Elections, Public Opinion and Parties
(
2021
).
Demonstrates that source cues (such as prominent politicians or interest groups) can move public support for some policies, however, most of the research on source cues in the United States tests the impact of national leaders or parties as cues. Argues that hypotheses about source cues should be tested in other settings, such as local politics.
"
State Policy Diffusion: Federalism and Transportation Regulation
,"
MPSA Conference
,
April 2019
.
"
Language and Change: Effects of Discourse on Uber Regulation
,"
MPSA Conference
,
April 2019
.
"
The Political Context of Polarizing Cues
," (with ),
MPSA Conference
,
April 2019
.
"
Chaos Constructed Silos and How Punctuation Leads to Policy Monopolies
,"
MPSA Conference
,
April 2019
.
"
Importance of Public Transportation in Megacities: Dhaka and Climate Change
"
International Studies Association Midwest Conference
(
2017
).
A deficit of sustainable options for transit and growing demand for urban life, construct vulnerability for Dhaka in two ways: (1) those in poverty remain in poverty for generations without access to basic needs, and (2) as persons using transportation increases, so do pollutants – changing environments in least developed urban areas
"
Megacity Solutions: The Role of Mass Transit in Mitigating Pollution Emissions
"
Midwest Political Science Association Conference
(
2017
).
Hypothesizes that more mass-transit access will decrease the number of pollutants a city produces from transportation. I find that more access to public transportation is a better indicator of no change in pollution emissions, rather than any change.
"
Luxury Consumption and Development: The Case of Beer Consumption and Gender Equality
"
Great Plains Political Science Association Conference
(
2016
).
Demand for luxury items seems to come from the rise in purchasing power of the average citizen on a global scale due to a number of developmental factors, especially for women. Results in this analysis show increases in beer consumption alongside an increase in gender equality in 2011. For 2014, the opposite occurs. I conclude the reasoning for the dramatic change is due either to growing health concerns or demand to purchase locally.