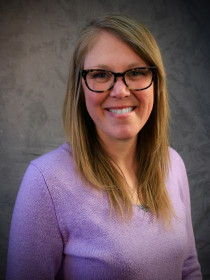 Alisa
Carolyn
Von Hagel
Professor of Political Science, University of Wisconsin-Superior
Connect with Alisa
About Alisa
Von Hagel's research focuses on reproductive health and the anti-abortion movement. Overarching themes in Von Hagel's writings include reproductive health policy development, and the social movements involved this development. Von Hagel is a Faculty Affiliate of the Collaborative for Reproductive Equity (CORE) at the University of Wisconsin-Madison.
Contributions
Publications
"
The Battle for Recognition: Religious Freedom post-Obergefell
" (with ).
Law, Culture, and the Humanities
(
2017
):
1-23
.
Analyzes the latest efforts by opponents of same-sex marriage to frame their battle against this practice as a matter of religious liberty. Explains that by framing the opposition to same-sex marriage as an issue of religious liberty, the religious right does not need to change public opinion on same-sex marriage, arguing instead that this is an issue of conflicting rights, with the opposition simply fighting for individual liberty.
Reproductive Rights in the Age of Human Rights: Pro-Life Politics from Roe to Hobby Lobby
(with ) (
Palgrave Macmillan, 2016
).
Traces the development of the discourse used by the pro-life movement since the 1970s, and its relationship to public policy efforts at the state and federal level. Argues that these successes are the result of a dynamic and responsive movement, which has adapted both its discourse and public policy efforts since Roe v. Wade.