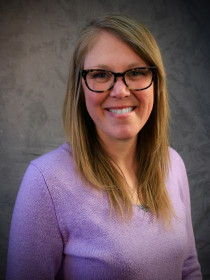 Alisa
Von Hagel
Associate Professor of Political Science, University of Wisconsin-Superior
Connect with Alisa
About Alisa
Von Hagel's research focuses on reproductive policy, social movements, and biotechnology in the United States. Currently, her work examines the role of the Religious Right in reshaping the public discourse on issues of success to abortion and the right to same-sex marriage. Further, this work considers the impact of this changing strategy and discourse bu the Religious Right on public policy. Based upon her background and teaching experience, she has given over 50 interviews on local and national politics for a number of local affiliates of NPR, CBS, and Fox news organizations.
Contributions
Publications
"
The Battle for Recognition: Religious Freedom post-Obergefell
" (with ).
Law, Culture, and the Humanities
(
2017
):
1-23
.
Analyzes the latest efforts by opponents of same-sex marriage to frame their battle against this practice as a matter of religious liberty. Explains that by framing the opposition to same-sex marriage as an issue of religious liberty, the religious right does not need to change public opinion on same-sex marriage, arguing instead that this is an issue of conflicting rights, with the opposition simply fighting for individual liberty.
Reproductive Rights in the Age of Human Rights: Pro-Life Politics from Roe to Hobby Lobby
(with ) (
Palgrave Macmillan, 2016
).
Traces the development of the discourse used by the pro-life movement since the 1970s, and its relationship to public policy efforts at the state and federal level. Argues that these successes are the result of a dynamic and responsive movement, which has adapted both its discourse and public policy efforts since Roe v. Wade.