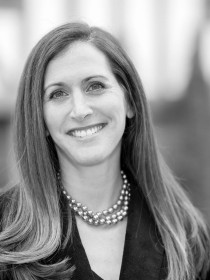 Amy
E.
Lerman
Associate Professor of Public Policy and Political Science, Co-Director of The People Lab, and Associate Dean of the Goldman School of Public Policy, University of California-Berkeley
Connect with Amy
About Amy
Lerman's research is focused on issues of race, public opinion, and political behavior, especially as they relate to punishment and social inequality in America.
Publications
Arresting Citizenship: The Democratic Consequences of American Crime Control
(with ) (
University of Chicago Press, 2014
).
Presents a host of evidence that the growth and culture of the American criminal justice system has important consequences for democratic life.
The Modern Prison Paradox: Politics, Punishment, and American Community
(
Cambridge University Press, 2013
).
Argues that the modern move toward more punitive prison culture has had deleterious consequences for the social communities of both inmates and correctional officers.
"
Political Consequences of the Carceral State
" (with ).
American Political Science Review
104
, no.
4
(
2010
):
817-833
.
Examines the effects of contact with police, courts, prisons and jails on Americans' political attitudes and behavior.