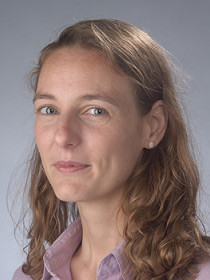 Amy
Lutz
Associate Professor of Sociology, Syracuse University
Connect with Amy
About Amy
Lutz's primary research interests are racial and ethnic inequality, immigration, and education. She has written about the educational and linguistic outcomes of children of immigrants. Her research includes work on the incorporation of immigrants and their children in the United States and Europe. Lutz is also currently working on a collaborative project on how social class relates to educationally relevant parenting practices.
Publications
"
University Completion among Children of Immigrants
" (with ), in
Unequal Attainments: Ethnic Educational Inequalities in Ten Western Countries
, edited by
Anthony F. Heath and Yael Brinbaum
(
The British Academy , 2014
).
"
Beyond the School Yard: Social Class Differences in Parenting and Youth Participation in Structured Activitieis
" (with ).
Sociology of Education
85
, no.
2
(
2012
):
131-157
.
"
Who Joins the Military?: A Look at Race, Class, and Immigration Status
"
Journal of Political and Military Sociology
36
, no.
2
(
2008
):
167-188
.
Discusses the history of participation of the three largest racial-ethnic groups in the military: whites, blacks, and Latinos. Offers an in-depth look at Latinos in the military. Reveals that a large percentage of Latinos who have served in the armed forces are the children of immigrants.