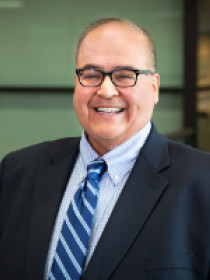 Anthony
Hernandez
Teaching Faculty, Educational Policy Studies, University of Wisconsin
Connect with Anthony
About Anthony
Hernandez's research on leadership and higher education focuses on leadership in Minority-Serving Institutions (MSIs) in general and on Hispanic-Serving Institutions (HSIs) in particular. He has conducted research on and written about material hardship (e.g., housing and food insecurity) in higher education and is currently writing a book on Critical Transformation Leadership. Hernandez is an award-winning researcher and college instructor and has received a research award from The National Academy of Education (NaEd)/Spencer Foundation.
Contributions
Publications
"
Still Hungry and Homeless in College
," (with ),
Wisconsin HOPE Lab
,
2018
.
Finds 36% of university students reported being food insecure in the 30 days preceding the survey compared with 42% of community college students. Shows similarly, 36% of university students reported being housing insecure in the last year compared with 51% of community college students. Homelessness was 9% versus 12%. Contends these findings indicate unmet basic needs disproportionately affect marginalized students who often work long hours in addition to academic workloads.