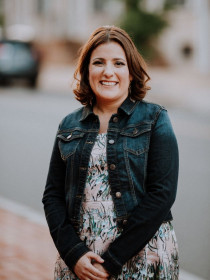 Sara
Goldrick-Rab
Professor of Sociology & Medicine, Temple University
Founder, Wisconsin HOPE Lab
Connect with Sara
About Sara
Goldrick-Rab's research focuses on students' basic needs in higher education. Her work sparked the national #RealCollege movement and legislation to address food and housing insecurity. Goldrick-Rab is also the President and Founder of the Hope Center for College, Community, and Justice in Philadelphia and the Chief Strategy Officer for Emergency Aid at Edquity, a student financial success and emergency aid company. She founded Believe in Students, a nonprofit distributing emergency aid.
No Jargon Podcast
Publications
"
Still Hungry and Homeless in College
," (with ),
Wisconsin HOPE Lab
,
2018
.
Finds 36% of university students reported being food insecure in the 30 days preceding the survey compared with 42% of community college students. Shows similarly, 36% of university students reported being housing insecure in the last year compared with 51% of community college students. Homelessness was 9% versus 12%. Contends these findings indicate unmet basic needs disproportionately affect marginalized students who often work long hours in addition to academic workloads.
Reinventing Financial Aid: Charting a New Course to College Affordability
(edited with ) (
Harvard Education Press, 2014
).
Addresses the growing concern that student loan programs are not a sustainable solution to the problem of mounting college costs, and argues that the time has come to reform the financial aid system so that it is more effective in promoting college affordability, access, and completion.
"
Transforming America's Community Colleges: A Federal Policy Proposal to Expand Opportunity and Promote Economic Prosperity
," (with ),
Brookings Institution
,
April 30, 2009
.
Provides a blueprint for a long-overdue investment in improving community colleges and access; establish national goals and a related performance measurement system; provide resources to drive college performance toward those goals; stimulate greater innovation in community college policies and practices to enhance the quality of subbaccalaureate education; and support data systems to track student and institutional progress and performance.