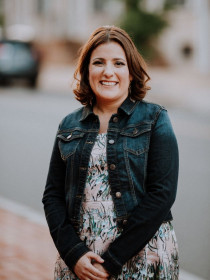 Sara
Goldrick-Rab
Professor of Sociology & Medicine, Temple University
Founder, Wisconsin HOPE Lab
Connect with Sara
About Sara
Goldrick-Rab's research focuses on students' basic needs in higher education. Her work sparked the national #RealCollege movement and legislation to address food and housing insecurity. Goldrick-Rab is also the President and Founder of the Hope Center for College, Community, and Justice in Philadelphia and the Chief Strategy Officer for Emergency Aid at Edquity, a student financial success and emergency aid company. She founded Believe in Students, a nonprofit distributing emergency aid.
No Jargon Podcast
Publications
Paying the Price: College Costs, Financial Aid, and the Betrayal of the American Dream
(
The University of Chicago Press, 2016
).
Demonstrates how American higher education and federal, state, institutional, and private financial aid leave countless students without the resources to pay for and complete their degrees. Goldrick-Rab offers a range of possible solutions, from technical improvements to the financial aid application process, to a bold, public sector–focused "first degree free" program.
Reinventing Financial Aid: Charting a New Course to College Affordability
(edited with ) (
Harvard Education Press, 2014
).
Addresses the growing concern that student loan programs are not a sustainable solution to the problem of mounting college costs, and argues that the time has come to reform the financial aid system so that it is more effective in promoting college affordability, access, and completion.
"
Transforming America's Community Colleges: A Federal Policy Proposal to Expand Opportunity and Promote Economic Prosperity
," (with ),
Brookings Institution
,
April 30, 2009
.
Provides a blueprint for a long-overdue investment in improving community colleges and access; establish national goals and a related performance measurement system; provide resources to drive college performance toward those goals; stimulate greater innovation in community college policies and practices to enhance the quality of subbaccalaureate education; and support data systems to track student and institutional progress and performance.