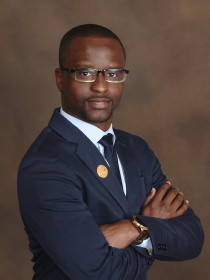 Antwan
Jones
Associate Professor of Sociology and Africana Studies, The George Washington University
Connect with Antwan
About Antwan
Jones' research focuses on the residential and neighborhood context in which individuals live as a way to understand health disparities among marginalized populations. Engaged in national and international research, Jones has firmly located himself in the field of urban sociology by elucidating how residential processes (such as housing instability) and neighborhood contexts (such as food deserts and concentrated poverty) are essential to the study of adult cardiovascular disease, child obesity, and disability among the elderly.
In his most recent research funded by the Robert Wood Johnson Foundation (RWJF), he relies on theories from multiple disciplines to isolate the effect of residential instability on adolescent obesity, and he assesses how the built environment helps to explain this effect. In addition, Jones is using the same framework to explore how residential instability and levels of social cohesion and social support present in neighborhoods are collectively related to food insecurity among low-income families who live in neighborhoods that are experiencing high population turnover and rapid demographic transition. Jones currently serves on the National Advisory Committee for RWJF's Evidence for Action (E4A) Program, the Washington DC Policy Center's Advisory Board, and the Washington DC Commission on African-American Affairs. 
Contributions
No Jargon Podcast
In the News
Guest to discuss
Michael Brown: Unrest in Ferguson, MO
on
Special Report, Alhurra TV
, Antwan Jones,
August 20, 2014
.