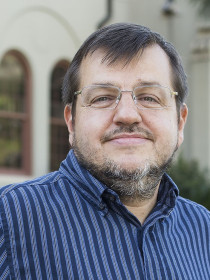 Bernard
Tamas
Associate Professor of Political Science, Valdosta State University
About Bernard
Tamas's research focuses on elections, electoral systems, and third parties. Overarching themes in Tamas's writings include the role of US third parties and how they are currently in a stronger position to influence American politics than most commentators realize; and how the SMP electoral system and winner-take-all elections produce a range of threats to American democracy, including potentially increasing the damage caused by voter suppression measures. Tamas serves as an adviser to the executive board of STOP, an international human rights organization that undertakes a community-led approach for combating human trafficking in South Asia.
Contributions
Publications
"
Ballot Access Laws and the Decline of American Third-Parties
" (with ).
Election Law Journal
13
, no.
2
(
2014
):
260-276
.
Discusses that contrary to widespread belief, ballot access laws (or the state laws that determine what candidates are placed on the ballot) do not hurt the prospects of third parties.
The Demise and Rebirth of American Third Parties: Poised for Political Revival?
(
Routledge, 2018
).
Illustrates that most explanations for third-party weakness are based on theories that are inaccurate or dated, and that instead third-party strength is closely related to how polarized the two major parties are. Continues demonstrating that contrary to popular thought, third parties have been gradually gaining strength over the past half century.
"
Can Voter Suppression Increase Electoral Bias?
,"
MIT Election Data and Science Lab
,
December 18, 2020
.
Demonstrates that running elections through single-member districts, like in the US, can dramatically increase the negative impact of voter suppression and other methods for underrepresenting voters.