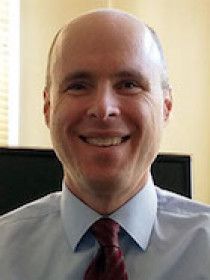 Brian
Adams
Professor of Political Science, San Diego State University
Connect with Brian
About Brian
Adams's research focuses on democracy on a local level. He has done research on both electoral and non-electoral participation in cities, with a particular focus on explaining why local governments do not reach their democratic potential.
Contributions
Publications
"
Reason-Giving In Deliberative Forums
"
Journal of Public Deliberation
10
, no.
2
(
2014
).
explores whether deliberators give reasons and evidence to support their conclusions when discussing public policy issues
Campaign Finance in Local Elections: Buying the Grassroots
(
Lynne Rienner Publishers, 2010
).
Explores the role of money in local election and the efficacy of campaign finance reform efforts on a local level.
Citizen Lobbyists: Local Efforts to Influence Public Policy
(
Temple University Press, 2006
).
Explores how citizens attempt to influence local policy issues through non-electoral participation.