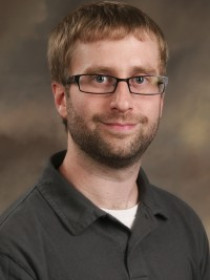 Chad
Posick
Assistant Professor of Criminal Justice and Criminology, Georgia Southern University
About Chad
Chad Posick is an assistant professor and graduate coordinator in the Department of Criminal Justice and Criminology at Georgia Southern University. He teaches in the areas of victimology, statistics, and criminal behavior. His major research interests include the intersection of violent behavior and victimization, the developmental outcomes associated with trauma and abuse, and violence prevention. He is a research associate at the Ochsner Institute for Injury Research and Prevention at Memorial University Medical Center, board member for the local Court-Appointed Special Advocates (CASA) chapter, and research partner on the Bureau of Justice Assistance funded Smart Prosecution project in Savannah, Georgia. In 2015, he won the New Scholar Award given by the victimology section of the Academy of Criminal Justice Sciences. 
Publications
"
Do Boys Fight and Girls Cut? A General Strain Theory Approach to Gender and Deviance
" (with ).
Deviant Behavior
(
forthcoming
).
Reviews the research on the impact of strains on behavior as well as how strain leads to negative emotions which influence behavior, then analyzes data on a sample of adolescents to explore how strain differentially affects boys and girls and how their response to emotions impacts their individual behavior.
"
Victimization and Police Reporting: The Role of Negative Emotionality
"
Psychology of Violence
(
forthcoming
).
Describes the emotions felt by individuals after their victimization experience, and examines the causes of these emotions and investigates the pathway from these emotions to police reporting.
Great Debates in Criminology
(with ) (
Routledge, 2019
).
Explores the role of theory and research in criminology. Adopts a unique and refreshing approach to criminological theory and focuses on the great debates in criminology from its inception as a field to the present day. Explores the debates that have motivated criminological thought, that have represented turning points in theoretical and empirical trajectories, that have offered mini-paradigm shifts, and that have moved the field forward.
"
Putting HEART Into Policing: A 21st Century Model for Effective and Fair Policing
" (with ).
An International Journal of Police Strategies & Management
40
, no.
1
(
2017
):
128-140
.
Shows that the application of the H.E.A.R.T medical model is the most significant and substantial correlate of perceived fairness of police-community interactions and accounts for agency-level differences in perceived fairness.
"
Person-in-Context: Insights on Contextual Variation in the Victim-offender Overlap across Schools
" (with ).
Journal of Interpersonal Violence
30
, no.
8
(
2015
):
1432-1455
.
Suggests that victimization is positively and significantly related to offending in all school contexts but that the relationship between victimization and offending is stronger in non-urban schools than in urban schools. Indicates that negative emotionality may play a key role in unpacking the mechanisms through which context moderates the victim-offender overlap.