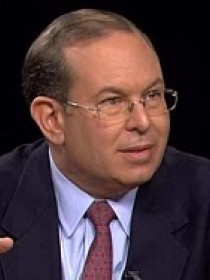 Daniel
Alpert
Senior Fellow in Financial Macroeconomics, Cornell University Law School
Managing Partner, Westwood Capital
Connect with Daniel
About Daniel
Alpert is an American investment banker, think tank fellow, and author. He is best known for his writing on the credit bubble and the ensuing financial crisis of the 2000s, as well as his many articles and papers on the U.S. housing market, banking, regulatory matters and global macroeconomics. Alpert is founding Managing Partner of the New York-based investment bank Westwood Capital, LLC and its affiliates and a fellow of the New York-based Century Foundation, one of the nation's oldest think tanks. Throughout his career, Alpert has been the senior banker responsible for client relationships and execution of debt and equity offerings that were the first of their kind at the time. Over the past 15 years, he has also provided and/or arranged for financing for, and advised both debtors and creditors of, a number of distressed companies – both inside and outside of bankruptcy. He has also provided expert testimony in the U.S. Bankruptcy Court in cases involving debtors involved in structured finance transactions.
Contributions
No Jargon Podcast
Publications
"
The New Sick-onomy? Examining the Entrails of the U.S. Employment Situation
,"
Westwood Capital, LLC
,
June 30, 2013
.
Takes a closer look at recent declining unemployment rates and finds that many factors are actually at play in what is truly a less-than-robust economic recovery; many newly-created jobs are in low-wage sectors or are part-time positions, and reductions in the labor force itself masquerade as reductions in the ranks of the unemployed.
The Age of Oversupply: Confronting the Greatest Challenge to the Global Economy
(
Penguin Portfolio, 2013
).
Explores the effect of macroeconomic imbalances on advanced economies.
"
The Way Forward
," (with ),
New America Foundation
,
September 30, 2011
.
Provides a clear and concise explanation of the issues that gave rise to the global financial crisis.