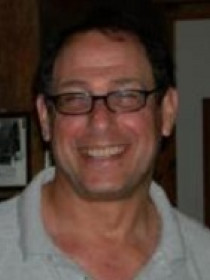 Daniel
Paul
Franklin
Associate Professor of Political Science, Georgia State University
Connect with Daniel
About Daniel
Franklin specializes in the institutions of American politics. He teaches courses on the American Presidency, American National Government and Georgia State politics. He also has a research interest and has published on film and politics, and the budget process in Congress.
Publications
Pitiful Giants: Presidents in Their Final Terms
(
Palgrave Macmillan, 2014
).
Seeks to answer the complex and often paradoxical challenges presidents encounter in their lame duck years, when facing a host of structural obstacles that make it difficult for them to carry out their tasks.
Politics and Film: Political Culture and Film in the United States
(
Rowman and Littlefield Press, 2006
).
Examines the political role of film and contends that American film reflects political culture in our society.
"
Washington and/or Versailles: The White House as a Court Society
" in
Presidential Frontiers: Unexplored Issues in White House Politics
, edited by
Ryan J. Barilleaux
(
Praeger, 1998
),
37-53
.
Argues that White House Politics resemble, if anything, the politics of the Royal Court., and makes comparisons between the White House and the Court of Louis XIV of France.
Making Ends Meet: Congressional Budgeting in the Age of Deficits
(
Congressional Quarterly Press, 1992
).
Shows how Congress draws the outlines of American public policy through the Budget Process.
Extraordinary Measures: The Exercise of Prerogative Powers in the United States
(
University of Pittsburgh Press, 1991
).
Examines the powers exercised by government for which there is no precedent nor explicit constitutional grant of power. The central theme of this book is that it is the process that establishes the legitimacy of policy and when the government can operate through proper channels, it should operate through proper channels. I call this the principle of process.