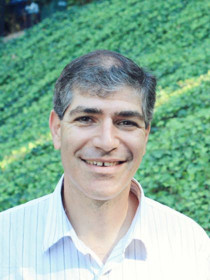 Daniel
J.
Tichenor
Philip H. Knight Chair of Social Science, and Director of the Program on Democratic Engagement and Governance, Wayne Morse Center for Law and Politics, University of Oregon
Connect with Daniel
About Daniel
Tichenor's research focuses on the politics of immigration and citizenship policy in the United States, as well as on presidential power and its relationship to democratic government, civil liberties, and civil rights. His recent scholarship centers on the origins and development of unauthorized immigration as an American political dilemma. Tichenor has testified and provided expert briefings to Congress on immigration reform and immigrant integration, speaks regularly to civic groups and policymakers, and has written essays that have appeared in popular journals like The Nation, The Utne Reader, and World Politics Review. He also serves on the board of CAPACES Leadership Institute of Pineros y Campesinos Unidos del Noroeste, Oregon's Farmworker Union, and has provided immigration reform briefings for Eugene's League of United Latin American Citizens, City Club, and other organizations.
Contributions
Publications
"
The Development of Presidential Emergency Power
"
Perspectives on Politics
11
, no.
3
(
September 2013
):
769-788
.
Explains controversial counterterrorism policies (and limits on civil liberties) during the Bush and Obama years in terms of long-term expansions in presidential emergency power.
Oxford Handbook of the Politics of International Migration
(with ) (
Oxford University Press, 2012
).
Explores the causes and consequences of contemporary immigration from economic, social, cultural and political perspectives, as well as immigration policy and immigrant integration in historical and cross-national contexts.
Dividing Lines: The Politics of Immigration Control in America
(
Princeton University Press, 2002
).
Shows how immigration policymaking over more than two hundred years has been shaped by rival ideological traditions, competing interests, and institutional change. Winner of the Gladys Kammerer Award for best book in public policy.