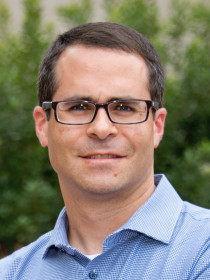 David
M.
Konisky
Professor of Public and Environmental Affairs, Indiana University-Bloomington
Connect with David
About David
Konisky's research and teaching expertise are in the areas of U.S. environmental and energy policy, with particular emphasis on regulation, federalism and state politics, public opinion. His current projects examine enforcement of federal environmental laws, environmental justice, and public attitudes toward energy and the environment. Konisky formerly worked as a Research Associate at Resources for the Future, and he has consulted for various public and nongovernmental organizations.
No Jargon Podcast
Publications
Failed Promises: Evaluating the Federal Government's Response to Environmental Justice
(
MIT Press, 2015
).
Evaluates environmental justice policy as it is has been implemented by the U.S. Environmental Protection Agency over the past twenty years. The central finding is that the federal government has largely failed to incorporate environmental justice considerations in its decision-making in areas ranging from permitting and enforcement to rulemaking and economic analysis.
Cheap and Clean: How Americans Think about Energy in the Age of Global Warming
(with ) (
MIT Press, 2014
).
Examines Americans' attitudes toward energy sources and energy policy, using ten years of original public opinion surveys. The book demonstrates that the U.S. public wants the country to rely less on fossil fuels and more on renewable technologies, and that these preferences are driven primarily by their perceptions of the economic costs and environmental harms – especially local environmental harms – of energy sources.
"
Compliance Bias and Environmental (In)Justice
" (with ).
The Journal of Politics
75
, no.
2
(
2013
):
506-519
.
Provides an explanation of how community demographic characteristics influence compliance bias or the failure of regulatory officials to detect noncompliance. We find that while some poor and minority communities are vulnerable to compliance bias, such bias attenuates in the presence of either politically-mobilized communities or decentralized enforcement authority within the implementing agency.
"
Inequities in Enforcement? Environmental Justice and Government Performance
"
Journal of Policy Analysis and Management
28
, no.
1
(
2009
):
102-121
.
Analyzes patterns of state enforcement of three federal pollution control programs – the Clean Air Act, the Clean Water Act, and the Resource Conservation and Recovery Act – and finds that state administrative agencies performed fewer inspections and sanctions at facilities located in poor and minority communities.
"
Regulatory Competition and Environmental Enforcement: Is There a Race to the Bottom?
"
American Journal of Political Science
51
, no.
4
(
2007
):
853-872
.
Examines the degree to which state government agencies are engaged in a race to the bottom in environmental regulatory enforcement. The analysis shows that, while states' environmental regulatory actions are influenced by the regulatory behavior of the states with which they compete for economic investment, states do not respond in the asymmetric manner suggested by the race to the bottom theory.