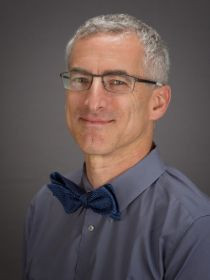 David
K.
Turok
Associate Professor of Obstetrics and Gynecology, University of Utah
Connect with David
About David
Turok, MD/MPH, directs the Family Planning Fellowship and research program at the University of Utah. He is an experienced clinical Obstetrician/Gynecologist, an educator, and researcher. He is involved in a wide variety of clinical research projects including testing of new contraceptive methods and improving access to highly effective methods of contraception. He currently leads the HER (Highly Effective Reversible) Salt Lake Contraceptive Initiative. This county-wide intervention removed financial barriers to all contraceptive methods will provide data on the economic and educational effects of this service for over 4,000 women and serve as an evidence base for expanding contraceptive access for all women with limited resources throughout Utah.
In the News
"
Compassion, Contraception and Abortion
," David K. Turok (with ),
The Salt Lake Tribune
,
March 1, 2012
.