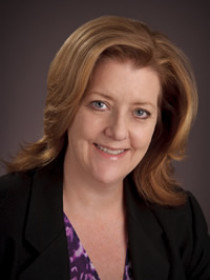 Debra
Borie-Holtz
Associate Professor & Senior Survey Scholar, Rutgers University-New Brunswick
Connect with Debra
About Debra
Borie-Holtz is an expert on the intersection of politics and governing. Borie-Holtz research focuses on the role politics plays in the legislative process and executive rulemaking. Borie-Holtz's scholarship and first-hand experience provides unique insights into the inner workings of party caucuses, legislative leadership, and gender. Borie-Holtz specializes in polling issues from elections, climate change to social and economic behaviors. Borie-Holtz , spent 20+ years before Rutgers in senior government roles including as Chief of Staff to the NJ Majority Leader, as NJ Assistant Secretary of State and as a presidential appointee in President Clinton's Administration.
Contributions
Publications
"
Small Business Response to Regulation: Incorporating a Behavioral Perspective
" (with ).
Humanities and Social Sciences Communications
7
, no.
58
(
2020
).
Illustrates how business owners interviewed demonstrated the availability heuristic in their hatred of paperwork requirements, the bandwagon effect in seeking out reinforcement of negative reactions toward regulation, the anchoring of attitudes in particularly unpleasant interactions with governmen
"
New Brunswick 2016 Community Survey Final Report
,"
Eagleton Institute of Politics
,
2016
.
Serves to capture perceptions of the quality of life in New Brunswick, as well as reactions to the changes and developments that have occurred as a result of revitalization over the past four decades.
"
Bringing the Heat Home: Television Spots About Local Impacts Reduce Global arming Denialism
" (with ).
Bringing the Heat Home: Television Spots about Local Impacts Reduce Global Warming Denialism
(
2018
):
740-760
.
Educates the general public about global warming and policies to mitigate how its effects have relied on the diffusion of facts. Explains how cognitive scientists have documented that psychologically distant events elicit less concern and motivation to act relative to immediate and certain events. Discusses in a quasi-experiment, after viewers were exposed to a tv campaign, they were more likely to believe global warming is happening, to accept scientific consensus, and more supportive of policy solutions.
The Politics of Regulatory Reform
(with ) (
Routledge, 2015
).
Argues that the regulatory process and its influence on the economy is widely misunderstood by the public and policy-makers alike. Concludes that the politics of regulatory reform is much more about politics than it is about regulation.
"
Sampling in Disaster and Emergency Management Research
" (with ), in
Disaster and Emergency Management Social Science Approaches in Application
, edited by
Jason D. Rivera
(
Routledge, Forthcoming July 27, 2021
).
Focuses on the strategies to accurately define the geographic parameters of disaster-impacted target populations to reduce threats to validity in order to conduct probability surveys in the aftermath of natural disasters. Estimates the population parameters that often share little in common with chartered geographical borders, as well as review non-probability sampling approaches to reach displaced populations.