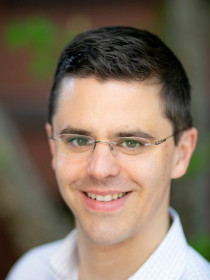 Gernot
Wagner
Clinical Associate Professor of Environmental Studies, New York University
Connect with Gernot
About Gernot
Wagner's research focuses on pricing climate risk and on solar geoengineering. Wagner is a climate economist focused on climate risk as well as on climate and energy policy. Wagner was previously the founding executive director of Harvard's Solar Geoengineering Research Program. Wagner also served for almost a decade at Environmental Defense Fund, most recently as lead senior economist and member of its leadership council. Wagner is the co-author, with Harvard's Martin Weitzman, of Climate Shock (Princeton, 2015), a Top 15 Financial Times McKinsey Business Book of the Year.
Contributions
Publications
Geoengineering: The Gamble
(
Polity, forthcoming, 2020
).
States that it is not if but when the world will look to solar geoengineering in a last-ditch effort to cool the planet.
Climate Shock
(with ) (
Princeton University Press, 2015
).
Notes that what we know about climate change is bad, but what we do not know is potentially much worse. Notes that climate policy is risk management.
But Will the Planet Notice? How Smart Economics Can Save the World.
(
Hill & Want/Farrar, Strauss & Giroux, 2011
).
Examines how policy, not individual action, will save the planet.