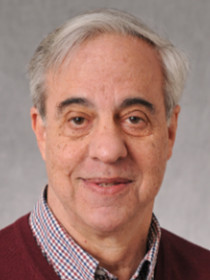 Gregory
D.
Squires
Professor of Sociology and Public Policy & Public Administration, The George Washington University
Connect with Gregory
About Gregory
Squire's research focuses on various dimensions of uneven metropolitan development. Addressing primarily issues of racial and economic inequality, he engages in research and policy initiatives pertaining to housing, economic development, financial services (e.g. mortgage lending and property insurance) and the uneven development of metropolitan areas. He has worked for the U.S. Commission on Civil Rights and HUD's Office for Fair Housing and Equal Opportunity, and has served on the Federal Reserve Board's Consumer Advisory Council. Squires is a member of the Fair Housing Task Force of the Leadership Conference on Civil and Human Rights, the Social Science Advisory Board of the Poverty and Race Research Action Council, and the Advisory Board of the John Marshall Law School's Fair Housing Legal Support Center.
Publications
"
Mortgage Possessions, Spatial Inequality, and Obesity in Large US Metropolitan Areas
" (with ).
Public Health
181
(
2020
):
86-93
.
Highlights how racial segregation contributes to the link between mortgage possessions and obesity rates. Mentions that metropolitan educational levels, not poverty levels, are predictive of foreclosure. Discusses that healthcare and mortgage counseling organizational partnerships should be considered.
Meltdown: The Financial Crisis, Consumer Protection, and the Road Forward
(with ) (
Praeger, 2017
).
Reveals how the Consumer Financial Protection Bureau was able to curb important unsafe and unfair practices that led to the recent financial crisis. In interviews with key government, industry, and advocacy groups along with deep archival research, the authors show where the CFPB was able to overcome many abusive practices, where it was less able to do so, and why.
"
Inequality, Advocacy, and the Foreclosure Crisis
"
Journal of Applied Social Science
8
, no.
2
(
2014
):
85-95
.
Argues that there are several ways that economic inequality has shaped the foreclosure and related financial crises of recent years; offers several recommendations for reforming banking practices and ameliorating the trajectories of inequality that contributed to these problems. Winner of the Lester F. Ward Distinguished Contribution to Applied and Clinical Sociology Award from the Association of Applied and Clinical Sociology.
From Foreclosure to Fair Lending: Advocacy, Organizing, Occupy, and the Pursuit of Equitable Credit
(edited with ) (
New Village Press, 2013
).
Examines the implications of the Occupy movement for fair housing and fair lending advocacy; includes contributions by lawyers, activist scholars, and community organizers.
Warfare Welfare: The Not-So-Hidden Costs of America's Permanent War Economy
(edited with ) (
Potomac Books, 2012
).
A collection of classic essays, court decisions, and executive orders that examines the domestic and international costs of the permanent war economy in the U.S.
"
Beyond the Mobility versus Place Debate
"
Journal of Urban Affairs
34
, no.
1
(
2012
):
29-33
.
Identifies the potential benefits of mobility and place policies, and the shortcomings of criticisms of mobility efforts.
Privileged Places: Race, Residence and the Structure of Opportunity
(with ) (
Lynne Rienner Publishers, 2006
).
Examines the impact of place on the opportunity structure facing various demographic groups focusing on housing and the criminal justice system.