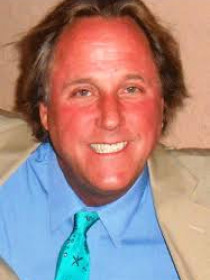 John
I.
Gilderbloom
Professor of Urban Planning and Director of the Center for Sustainable Urban Neighborhoods, University of Louisville
Connect with John
About John
Gilderbloom's primary areas of research are housing, community development, urban policy in radical cities (Amsterdam/Havana), green/sustainable urbanism, advanced research methods/statistics, and experiential learning in graduate education. His research has earned him numerous awards and recognitions throughout his career, including being ranked one of the "Top 100 Urban Thinkers in the World." He has conducted extensive research and published widely on rent control and tenants' rights and on the development of affordable, accessible, and attractive housing for all – and for poor or otherwise marginalized neighborhoods in particular. Gilderbloom acted as a consultant for the Clinton administration on various projects. In his position at the University of Louisville, he enjoys working with motivated and creative graduate students who love to publish cutting edge research.
Publications
"
Investors: The Missing Piece in the Foreclosure Racial Gap Debate
" (with ).
Journal of Urban Affairs
34
, no.
5
(
2012
):
559-582
.
Examines how speculation by investors in majority African-American neighborhoods along with degree of walkability and the concentration of high-priced loans have contributed to recent increases in foreclosures and variation across neighborhoods. Together, the findings demonstrate that these three factors help to better explain the contemporary causes of greater foreclosures in African-American neighborhoods.
Invisible City: Housing, Poverty and New Urbanism
(
University of Texas Press, 2008
).
Draws on fascinating case studies in Houston, Louisville, and New Orleans, and analyzes census information as well as policy reports to offer a comprehensive, engaging, and optimistic theory of how housing can be remade with a progressive vision.
Promise and Betrayal: The University and the Battle for Sustainable Urban Neighborhoods
(with ) (
State University of New York Press, 2005
).
Details how higher education institutions can play an important role in helping to revitalize our poor neighborhoods by forming partnerships with public, private, and nonprofit groups; advocates leaving the "ivory tower" and supplying the community with expert knowledge as well as creative and technical resources.
Community Versus Commodity: Tenants and the American City
(with ) (
State University of New York Press, 1992
).
Examines the progressives as a movement coming to power, investigates progressive housing policies once in power and offers a wealth of information about tenant behavior and attitudes.
Rethinking Rental Housing
(with ) (
Temple University Press, 1987
).
Challenges conventional assumptions concerning the operation of housing markets and provide policy alternatives directed at the needs of low- and moderate-income families. Includes a discussion of tenant movements that have tried to implement community values in opposition to values of development and landlord capital.
Rent Control: A Source Book
(
Foundation for National Progress, Housing Information Center, 1981
).
Isolates the effects of rent control by systematically examining a comparable set of rent-controlled and non-rent-controlled cities and by adequately controlling for potentially confounding effects.