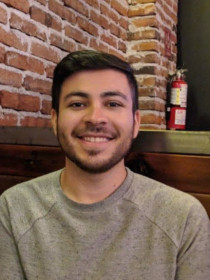 Gustavo
Lopez
Master of Public Policy Candidate, University of California-San Diego
Connect with Gustavo
About Gustavo
Lopez's research focuses on migration policy and demographic trends. Lopez has done work on discrimination of Mexican immigrants in the U.S., and has written about immigrant integration. Lopez is a student researcher at the Center for Comparative Immigration Studies at the University of California, San Diego.
Contributions
Publications
"
The Release of Families Seeking Asylum across the U.S. Southwest Border
," (with ),
School of Global Policy and Strategy, University of California-San Diego
,
October 2019
.
Provides a snapshot of the shift from safe to quick release along the southern border from October 2018 to June 2019, compiling fieldwork, in-person and phone interviews with representatives from civil society and religious organizations, lawyers, and journalists on both sides of the border. Documents the policy change as well as the state and local responses.
"
Online Migration Campaigns: Promises, Pitfalls and the Need for Better Evaluations
"
Migration Policy in Practice
9
, no.
3
(
September 2019
):
20-25
.
Discusses the weaknesses of existing impact evaluations of online migration campaigns, particularly those aiming to raise awareness about the risks of irregular migration. Shows that there are many key structural challenges that make traditional impact evaluations over the Internet difficult to conduct.