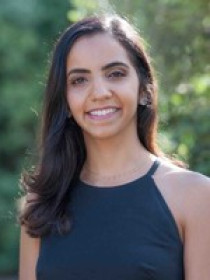 Jenny
Aldrich
Master of Public Policy Candidate, University of California-San Diego
Connect with Jenny
About Jenny
Aldrich's research focuses on refugee and immigration policies. Aldrich works as a Research Assistant at the Center for U.S-Mexican Studies at UCSD, conducting cross-border research projects. Overarching themes in Aldrich's writings include changes in asylum policies in the US and Mexico and refugee youth integration in the US. Aldrich worked as the Employment Programs Coordinator in the Refugee and Immigration Services department at Jewish Family Service of San Diego, coordinating federally-funded programs focused on immigrants' self-sufficiency and integration.
Contributions
Publications
"
The Release of Families Seeking Asylum across the U.S. Southwest Border
," (with ),
School of Global Policy and Strategy, University of California-San Diego
,
October 2019
.
Provides a snapshot of the shift from safe to quick release along the southern border from October 2018 to June 2019, compiling fieldwork, in-person and phone interviews with representatives from civil society and religious organizations, lawyers, and journalists on both sides of the border. Documents the policy change as well as the state and local responses.