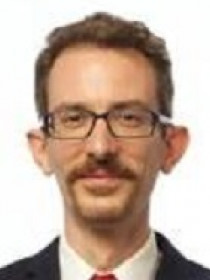 Isaac
William
Martin
Professor of Sociology, University of California, San Diego
Connect with Isaac
About Isaac
Martin's research concerns the effects of tax policy design on inequality and on voters' willingness to pay for public goods. He has also conducted research on labor market policy and public postsecondary education. In addition to speaking and writing about his research for a public audience, he has testified before state and local government agencies, written policy reports for foundations and think tanks, and consulted with labor unions.
Contributions
Publications
"
Racial Context and Political Support for California School Taxes
" (with ).
Social Science Quarterly
(
2020
).
Employs panel regression models to a data set of California school districts. Tells that school boards were least likely to propose new parcel taxes where there was a high percentage of Latinx students or a large gap between the percentage of white students and the percentage of white residents 65 and older.
"
Who are the Foreclosed? A Statistical Portrait of America in Crisis
" (with ).
Housing Policy Debate
23
, no.
1
(
2013
):
159-176
.
Describes how the average homeowner displaced by the mortgage foreclosure crisis resembles an otherwise average American in financial trouble, and many of these displaced homeowners have coped with the loss of their homes by moving in with friends or kin in problem-filled neighborhoods.
"
Fiscal Protest in Thirteen Welfare States, 1980-1995
" (with ).
Socio-Economic Review
11
, no.
1
(
2013
):
107-130
.
Shows that the greater the structural budget deficit a country has, the more protest it can expect against its fiscal policies, as citizens will often protest to defend customary entitlements to social benefits and low taxes.
Rich People's Movements: Grassroots Campaigns to Untax the One Percent
(
Oxford University Press, 2013
).
Details how, ever since the beginning of the twentieth century, a small minority of well-to-do Americans have fomented nonviolent rebellions to protest against the taxation of the rich. These movements happen in response to tax policy changes that are perceived to threaten private property rights, and despite the fact that rich people are a small and often unpopular minority, the activists can sometimes craft their own policy proposals to recruit surprising and effective coalitions.
"
What We Talk about When We Talk about Taxes
" (with ).
Symbolic Interaction
35
, no.
2
(
2012
):
123-145
.
Explains how the anti-tax talk of small-business owners in the American South has little to do with actual details of tax policy, and more to do with a perceived affront to the group dignity of people who see themselves as a hard-working middle class.
The Permanent Tax Revolt: How the Property Tax Transformed American Politics
(
Stanford University Press, 2008
).
Tells the story of the property tax rebels of the 1970s who were protesting to defend informal tax breaks that had subsidized their retirement savings and sheltered them from the rising price of housing.