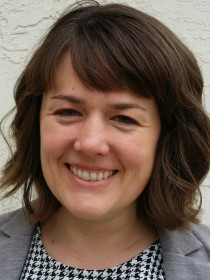 Jennifer
M.
Nations
San Diego SSN Postdoctoral Fellow, University of California San Diego
Connect with Jennifer
About Jennifer
Nations focuses her research on redistribution via education. She is interested in how voters and elected officials are influenced by racial inequalities and the nature of organizations as they make decisions about education funding. Nations currently serves as the Postdoctoral Fellow on the Democracy Project at UC San Diego, a research group studying voter support for municipal tax reform.
Contributions
Publications
"
Racial Context and Political Support for California School Taxes
" (with ).
Social Science Quarterly
(
2020
).
Employs panel regression models to a data set of California school districts. Tells that school boards were least likely to propose new parcel taxes where there was a high percentage of Latinx students or a large gap between the percentage of white students and the percentage of white residents 65 and older.
"
How Austerity Politics Led to Tuition Charges at the University of California and City University of New York
"
History of Education Quarterly
61
, no.
3
(
2021
).
Tells the story of how decades-old no-tuition policies at the University of California and The City University of New York (CUNY) were reversed in the 1970s. Mentions how no-tuition policies became targets of neoconservative critiques of the proper role of government support for public services. Discusses how no-tuition policies became impossible to defend in the context of the stalled economy and growing conservative movement, whose members embraced government austerity.
"
Taxation and Citizen Voice in School District Parcel Tax Elections
" (with ).
Sociological Science
(
2018
).
Shows that voters are more likely to approve local school taxes if the policy is written to require citizen-state consultation on how the funds are spent. Provides evidence that citizens may trade increased taxation for increased voice even within an established democracy.