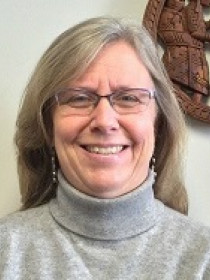 Janet
M.
Turan
Professor of Public Health, University of Alabama at Birmingham
Connect with Janet
About Janet
Turan's main research interests are maternal and child health and sexual and reproductive health in low-resource settings of both developing and developed countries. She has used both quantitative and qualitative research methods to examine factors related to the promotion of maternal and child health and sexual and reproductive health in diverse settings including Turkey, Jordan, Italy, Eritrea, Kenya, Nigeria, Zambia, Zimbabwe, Egypt, and the United States. She is currently conducting research aiming to reduce the adverse effects of HIV on the physical and mental health of women, with a special focus on understanding and reducing HIV-related stigma and discrimination. In addition, her current research program includes the study of stigma as it relates to a variety of reproductive health conditions/services, including unintended pregnancy, abortion, obstetric fistula, and gender-based violence.
Publications
"
The Role of Norms and Stigma in Reproductive Decision-Making around Unintended Pregnancy in Alabama: A Qualitative Study
" (with ).
Perspectives in Sexual and Reproductive Health
(
forthcoming
).
Explores the roles of stigmas around unintended pregnancy, adoption, abortion, and keeping the baby in reproductive decision-making for young women in Birmingham, Alabama.
"
Travel for Abortion Services in Alabama and Delays in Obtaining Care
" (with ).
Women's Health Issues
(
forthcoming
).
Discusses how in 2013, Alabama's five abortion clinics required counseling in person or by mail, followed by a 24-hour waiting period. Examines the relationship between women's geographic access to services and timing of abortion care. Argues that regulations further restricting abortion would create substantial burdens for women and the limited provider network.
"
Global Maternal and Child Health Goals Will Not be Achieved without Addressing Stigma and Discrimination
" (with ).
Journal of Acquired Immune Deficiency Syndromes
64
, no.
1
(
September 2013
):
e9-e10
.
Discusses the fact that it is unlikely that the global commitments to virtual elimination of new HIV infections in children and reduced HIV-related maternal mortality by 2015 will be met unless major efforts at the global, national, community, and facility levels are made to identify and counter the multiple manifestations of HIV-related stigma facing pregnant women.