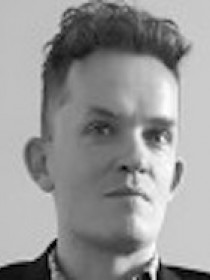 Jason
Spicer
Researcher and PhD Candidate in Urban Studies, Massachusetts Institute of Technology
Connect with Jason
About Jason
Spicer researches sustainable, equitable approaches to economic development in developed democracies. At MIT, he has conducted research in the US, Europe and Asia on topics such as community reinvestment; values-based and cooperative banking; social enterprise and entrepreneurship; and economic democracy. He has served as an MIT teaching assistant for graduate classes in Urban Planning Economics, and Economic Development Planning. He has worked with non-profit advocacy groups such as the Netherlands-based Global Alliance for Banking on Values; community organizations like the Dudley Street Neighborhood Initiative in Boston, MA; and city governments, such as Brockton, MA, on local economic development plans. Spicer was previously a NYC-based researcher and strategist in global commercial property finance and investment, working on public and private urban development projects across North America, Europe, and Asia. He holds a master's degree in city planning from MIT and bachelor's degrees in Economics and in Sociology from Johns Hopkins.
Contributions
Publications
"
Social Enterprise Is Not Social Change
" (with ).
Stanford Social Innovation Review
16
, no.
2
(
2018
).
Argues that social entrepreneurship has done little to impact the problems it aspires to solve and has risen to popularity despite a lack of evidence for its effectiveness.
"
Reimagining the Governance of Work and Employment
" (with ).
Labor and Employment Relations Association Annual Research
2
(
2020
):
41-67
.
Explores classic approaches to the regulation of employment that solidified in the period following the world wars. Explores how unions and collective bargaining, labor and employment laws, and social partnerships are, and will continue to be, important institutions in many countries. Reimagines old and new ideas for the governance of work and employment in global, digital, post-industrial, and rapidly changing economies and societies.
"
A Nonprofit Networked Platform for Global Health
" (with ).
Stanford Social Innovation Review
19
, no.
1
(
2021
).
Develops a revolutionary model for helping doctors and clinicians in New Mexico to treat hepatitis C. Discusses how It spread around the world to address numerous chronic diseases and how with the COVID-19 pandemic, it found its moment.
"
Plugging Capital Leaks in Rural America: Myopia in Community Development Finance
," (with ),
Wealth Creation Clinic at MIT
,
2014
.
"
Enhancing the Local Impact of Community Banks
," (with ),
Wealth Creation Clinic at MIT
,
2013
.
Traces the ways in which local community banks can have positive economic impact in their local communities using Presidio Bank as a model.