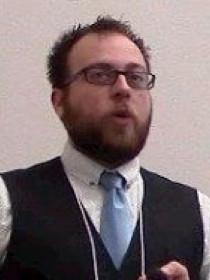 Jordan
P.
LaBouff
Assistant Professor of Psychology, University of Maine
Connect with Jordan
About Jordan
LaBouff is a social psychologist who focuses on relationships between different groups. Most of his research investigates the roles of beliefs (both religious and moral) and religious group membership on people's attitudes and behaviors. He is particularly interested in how these beliefs, and reminders of these beliefs, might influence cultural and political processes. For example, how might reminders of religion at the polling site influence support for specific policies? How does bias against other religious, racial, or social groups influence our attitudes towards policy? How can we support communication between groups that promotes understanding and respects the complexity of our political problems?
Publications
"
Symbolic Racism: Racial Prejudice toward African-Americans as a Predictor of Opposition to Universal Health Care
" (with ).
Journal of Social and Political Psychology
(
2014
).
Discusses several studies demonstrating that racial prejudice plays an important role in predicting policy support for universal health care initiatives, consistent with a long history of the influence of racial attitudes on U.S. policy.
"
Facets of Right-Wing Authoritarianism Mediate the Relationship between Religious Fundamentalism and Attitudes toward Arabs and African Americans
" (with ).
Journal for the Scientific Study of Religion
51
(
2012
):
128-142
.
Investigates the paradoxical relationship between racial prejudice and different types of religious belief. Here, we find that the aggression component of authoritarian attitudes (belief that individuals have a responsibility to aggressively prevent perceived threats to their group or culture), which are often associated with fundamentalist religious beliefs, is responsible for the observed relationship between religiousness and racial prejudice. Further, we find that those primed to think about religion subliminally (by flashing religious words so fast that they can't be perceived) report more negative attitudes towards groups that threaten religious values.