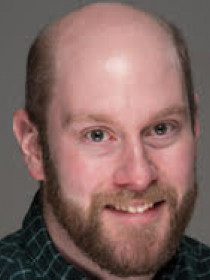 Robert
W.
Glover
Associate Professor of Honors and Political Science, University of Maine
Connect with Robert
About Robert
Glover' research deals with the implications of citizenship and immigration policy for how we understand political membership, participation, and community. In his teaching, Glover leads an innovative series of courses in which students and local community partners engage in collaborative research to confront local challenges utilizing existing assets and resources. He has been involved in efforts to increase civic engagement and has testified before state congressional committees on matters related to civic engagement and responsibility.
Publications
"
Choice, Power and Perspective: The Neglected Question of Who Initiates Engaged Campus-Community Partnerships
" (with ).
Gateways: International Journal of Community Research and Engagement
6
(
2013
):
38-56
.
Argues that attention needs to be directed to the neglected but ultimately more fundamental question of who is 'allowed' to initiate the partnerships between campuses and communities. Examines the seemingly simple and straightforward issue of who initiates the partnership leads us into the complex problems of choice, power and perspective which bedevil campus-community partnerships. Argues that until these problems are fully addressed, the partnership approach is unlikely to achieve its status as a central means by which community-university engagement can be realized in academia.
Teaching Politics beyond the Book: Film, Literature and New Media in the Class Room
(edited with ) (
Continuum Press, 2012
).
Examines innovative ways to teach politics in higher education utilizing literature, film, graphic novels, social media, theatre, and popular music. In addition to co-editing this original collection, Glover (with Tagliarina) contributes a chapter examining the use of utopian socialist fiction to make sense of the contemporary economic downturn.
"
Games without Frontiers?: Democratic Engagement, Agonistic Pluralism, and the Question of Exclusion
"
Philosophy and Social Criticism
38
, no.
1
(
2012
):
81-104
.
Analyzes the tension between calls for greater democratic inclusion and the need to, at some point, establish boundaries as to who partakes in the democratic conversation. Develops a conceptual framework for democratic participation where we recognize the necessity of exclusion in political life, but periodically subject these boundaries to democratic contestation.