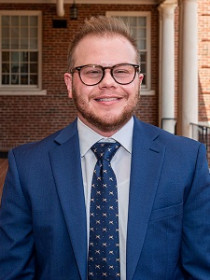 Joseph
Anthony
Assistant Professor of Political Science, SUNY, Cortland
Connect with Joseph
About Joseph
Anthony researches the systems that structure U.S. political participation and the institutions that incentivize and mobilize participation. Joseph studies election administration, as well as political parties & organizations. Joseph worked in political arenas for 15 years before his doctoral training. He has served on the National Board of Directors of the American Civil Liberties Union and the National Council on Independent Living. Joseph's research has been supported by the MIT Election Data and Science Lab, the Hewlett Foundation, The New America Foundation, and the Rural Renewal Initiative program (Oklahoma State University).
Contributions
Lara Putnam

Daniel Schlozman

,

Tabatha Abu El-Haj

Jacob M. Grumbach

Alexander Hertel-Fernandez

Adam Seth Levine

Caroline Tervo
Publications
"
Ranked Choice Voting in Maine from the Perspective of Local Election Officials
" (with ).
Election Law Journal
(
2021
).
Examines the role of local election officials (LEO) as implementers of state election reforms. Derives that data comes from a survey of municipal clerks in Maine conducted after the 2018 general election, as well as interviews with many local officials, garnering their assessments of ranked choice voting (RCV).
"
Implementing Voter ID: Lessons From Missouri, USA
" (with ).
Policy Studies
41
, no.
2
(
2019
):
210-229
.
Discusses how many states have adopted laws requiring voters to present photo identification on Election Day. How are these laws implemented in a highly decentralized system of election administration?