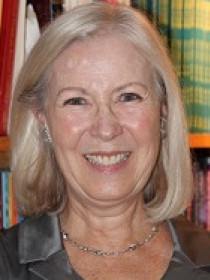 Karen
Beckwith
Flora Stone Mather Professor and Chair, Department of Political Science, Case Western Reserve University
Connect with Karen
About Karen
Beckwith's work focuses on gender and politics in the US, women and elections, political parties and participation, and social movements. Her research concerns how citizens participate in politics through voting, social movement activism, and engagement with political parties and interest groups. She is particularly interested in how US politics shapes political opportunities and disadvantages along gender lines, and how women – and men – mobilize to assert their policy preferences.
Publications
Political Women and American Democracy
(with ) (
Cambridge University Press, 2008
).
Provides a detailed, cross-time analysis of US women's involvement in American democracy, with twelve chapters on women as citizens, voters, participants, movement activists, partisans, candidates and legislators.
"
Between Participation and Representation: Political Women and Democracy in the United States
" in
Political Women and American Democracy: Critical Perspectives on Women and Politics Research
, edited by
Christina Wolbrecht, Karen Beckwith, and Lisa Baldez
(
Cambridge University Press, 2008
),
181-198
.
Compares the participation of women as citizens with their representation in elective office and offers explanations for the discrepancy.
"
Numbers and Newness: The Descriptive and Substantive Representation of Women
"
Canadian Journal of Political Science
40
, no.
1
(
2007
):
27-49
.
Examines the relationship between the numbers of women elected to national legislatures and their impact, upon coming into office, on developing public policies for women.
"
The Gendering Ways of States: Women's Representation and State Transformations in France, Great Britain and the United States
" in
Women's Movements Facing the Reconfigured State
, edited by
Lee Ann Banaszak, Karen Beckwith and Dieter Rucht
(
Cambridge University Press, 2003
),
169-202
.
Explains the reasons that women's access to national legislatures varies across countries and the role of women's movements in supporting female candidates for office.